Carleton Place Terrace by Symphony Review
6 Arthur Street, Carleton Place, Ontario, K7C 4S4
---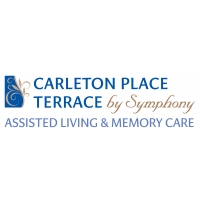 | | |
| --- | --- |
| TYPES OF CARE OFFERED | Dementia & Memory Care, Assisted Living |
| COST FROM | $3,711 per month |
| TOTAL NUMBER OF SUITES | 107 |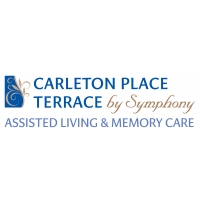 This is a lovely small town retirement residence on the outskirts of Ottawa. The focus here is on providing assisted living to dementia care, creating a community of similarly-abled people who feel good about where they are. It's a caring place that also provides the regularity of prepared meals, an orderly environment, and professional staff.
In addition, though, there is some pampering here that helps residents retain regularity and dignity, spending time in the onsite beauty salon or in the theatre, with friends. The diverse calendar of activities is perfectly suited to the needs of residents. Pets onsite encourage interaction and reduce anxiety and loneliness.
This is an ideally charming location for seniors who need assisted living or are in the middle to later stages of Alzheimer's Disease. Given the nature of dementia, this is the best place to be, where there are positive peer interactions, a clean, well-lit space, and therapies and services that alleviate some symptoms. Symphony also encourages healing through its circle of care; this forms inter-familial bonds and creates a community learning how to cope with the impact of the disease. It's perfectly situated for families from throughout the Ottawa Region or elsewhere in eastern Ontario. Families rave about the friendliness of everyone at the Terrace.
More about this community
Symphony's proprietary memory care program (called Moments®) applies the best research and practices in dealing with the effects of dementia.
The memory care program focuses on the value of increased social activity.
Caregivers are available around the clock.
Photos of Carleton Place Terrace by Symphony
What people say about this and other Ottawa Symphony communities
Beautiful and clean place [with] friendly staff.
It's a big comfort [to my mom to] know that she is safe. You are a huge blessing in her life… Thank you for going above and beyond!
My dad lived here 2016-2017. The transition when a parent loses independence is a tough one. Carleton Place Terrace staff were caring, thoughtful, and professional ... and made sure my dad got the care he needed.
Caring, compassionate, and active community ... This is the best place for your Mom and Dad to enjoy each and every day with meaning with a community of caring staff and residents.
---