List of homes in Niagara Region
---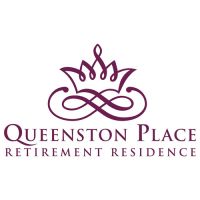 Queenston Place Residence
6440 Valley Way, Niagara Falls, Ontario, L2E 7E3
Queenston Place in Niagara Falls offers exceptional individualized care, where staff responds with dedication, commitment and compassion. The environment still feels very new, as the residence was built in the year 2000. It features exceptional dining and accommodations.
Queenston Place is the right place for those who want the very best, in both care and facilities. It was voted Niagara's best retirement residence in 2011 and was named by Niagara's Favourites as Best Retirement Residence for three years running. Care ranges from independent living (with meals and dining taken care) to assisted living, where assistance with bathing and transferring is included in the monthly fees.
read review
---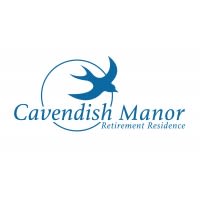 Cavendish Manor Retirement Residence
5781 Dunn Street, Niagara Falls, Ontario, L2G 2N9
Wake up in a new home just steps away from the spectacular world-class destination of Niagara Falls. Cavendish Manor single-handedly dispels any myths you might ever have about seniors' homes, lively and joyful both inside and out. Inside the Manor, you'll see friends playing cards by the fireplace or Xbox bowling together and cheering each other on. Light streams in through the many windows, adding to the vibrancy of the atmosphere. Outside, you'll find shopping and other conveniences (as well as local attractions), and the grounds itself includes a covered gazebo and a wonderful little pond where you can sit and relax.
Care available includes independent and assisted living, where meals and housekeeping are provided. For those who require extra help, medication administration and other personal care options are also available (inquire about fees).
read review
---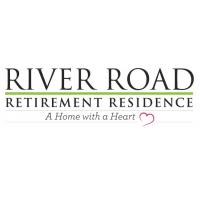 River Road Retirement Residence
4067 River Road, Niagara Falls, Ontario, L2E 3E6
River Road Retirement Residence offers a number of singular delights, from its spectacular views of the Niagara River to its spacious, clean and welcoming interiors. There are a lot of things to love about this place, but you're most likely to be immediately taken with the spectacular view of the river and gorge. It's just a short walk to the Whirlpool Aero Car, with its lookout area, just across from Great Wolf Lodge. Of course, Horseshoe Falls is a short drive up the road the other way. The local beauty makes it extra appealing for families to visit here.
But then inside … well! We were impressed with the open concept main floor that includes two fireplace rooms, games room and dining lounge. Interiors are all very well-kept and clean. If you are looking for classical elegance in a local community, you will find it here, with prices remarkably lower than you will pay for a similarly well-appointed retirement community further along the QEW in the GTA. The phrase "hidden gem" comes to mind. It's even perfectly situated five minutes outside of downtown Niagara. We think it makes a wonderful place to visit and to be in.
read review
---