List of communities in Oakville, Ontario
---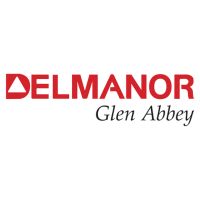 Delmanor Glen Abbey
1459 Nottinghill Gate, Oakville, Ontario, L6M 4W1
Like other Delmanor retirement communities, Glen Abbey makes exceptional the rule. This community treats residents like royalty, respectful of the fact that people have spent their lives serving others. For staff here, working in a retirement residence is an opportunity to give back to those people, the mature adult residents who move here.
Aside from its proximity to the world-renowned golf course, there is a wealth of arts and culture in the area of this community, including Oakville Museum, Oakville Galleries and the Centre for the Performing Arts. This community features a wide variety of very helpful, fun outings for residents to partake in.
read review
---

The Village of Tansley Woods
4100 Upper Middle Road, Burlington, Ontario, L7W 4W8
One of several Schlegel Villages that supersedes the institutionalized feel traditionally associated with seniors' care homes. Schlegel is focused on implementing a culture change around senior care and retirement home living. "Open concept" is a nice enough idea, but The Village of Tansley Woods goes above and beyond this, truly creating a small town feel under a dry roof. Inside the village, there's a chapel, general store, beauty salon and barber shop, along with spacious lounges and a tenth floor restaurant called the Ruby.
As with all Schlegel Villages, care provided benefits from the company's association with the Research Institute for Aging (RIA), at University of Waterloo. The village is split into several neighbourhoods, each focused around specific care needs. Just like regular neighbourhoods, these become small, friendly communities where neighbours share concerns and interests. Families and seniors who are part of the village love it here.
read review
---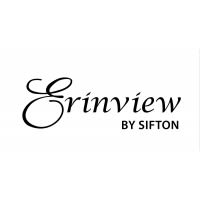 Sifton - The Erinview
2132 Dundas Street West, Mississauga, Ontario, L5K 2K7
This thoroughly modern retirement residence has been recently renovated, providing an open concept main floor that facilitates friendship and good times. Inside and out, this residence creates a compellingly safe, secure environment where you can sit with friends and enjoy time together. This is like a low rise condo but with a wealth of communal activities that keep you moving and happy. People get active in the fitness studio, there are onsite movie nights and excursions to shopping and downtown Toronto events.
The Erinview in Mississauga offers care up to and including assisted living. There are also churches and shopping nearby. With one umbrella cost to cover everything, the Erinview gives you everything you'll ever need.
read review
---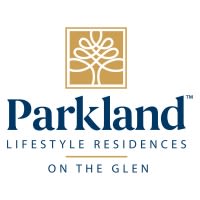 Parkland on the Glen
1665 The Collegeway, Mississauga, Ontario, L5L 0A9
Still very new (founded in 2010), this seniors' tower combines rental units on floors 2 to 11, with user-owned condos higher up. This is situated very conveniently for your family in Mississauga and Brampton, while offering proximity to local shopping, churches and other services. Care available includes assistance with housekeeping and meals, with other health services (bathing, feeding, dressing, etc.) available for a fee; assisted living is found on the building's third floor.
Amenities inside include a year round swimming pool, fitness studio, pub, and movie theatre. You never really have to go anywhere else to have a good time. There are also chef-prepared meals in the dining room, with changing weekly menus. Residents have been known to move here just for the food.
read review
---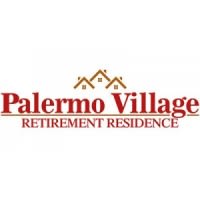 Palermo Village
3136 Dundas Street West, Oakville, Ontario, L6M 0S5
Modern interiors and in-house features are great to have in a retirement home, of course. But what you're really looking for is the feeling of welcome, caring people around you and a hundred other little things that make your new place into a real home. That's what seniors in community at Palermo Village cite as the big difference between this and other places in the area. A welcoming and comforting atmosphere is not something you can view in a brochure or on a website, it needs to be experienced in person.
That comforting atmosphere is added to by the setting, the building itself. There's a theme of brightness and vivacity to the layout of this community. That translates into an easy transition for many of the people who choose to live here, and into confidence by family members, knowing that they have found a great new home for the one they love.
read review
---
Heritage Place Retirement Residence
4151 Kilmer Drive, Burlington, Ontario, L7M 5A9
The first thing that impresses about Heritage Place is the elegant, clean exterior, centered on a quiet courtyard with a lovely gardened gazebo. Inside, there's a happy, welcoming community, as you stroll through spacious shared areas like the Dining Room, lit by a bank of windows facing the courtyard. You see that it's all about community in condo style living, where everyone is the same age.
Heritage Place is a unique destination for people from throughout Burlington, Mississauga and Hamilton. We think it's a terrific alternative to more traditional independent living retirement homes in the area, combining the freedom of condo living with a vibrant, fun community of friends, enjoying shared activities — or just time together. At Comfort Life we are big believers in the value of the social culture created by senior living communities, superior to the separation people feel in suburban or apartment living. And Heritage Place is a stellar example of this.
The location, also, is a wonderful combination of beautiful natural greenspace (backing onto Shoreacres Creek) with all the shopping and conveniences you'd expect in Burlington (nearby restaurants, golf courses, malls, etc.). Of course, you are close to Toronto, also, with the GO station just 10 minutes away.
read review
---