OPAL by Element Review
438 West King Edward Avenue, Vancouver, British Columbia, V5Y2J4
---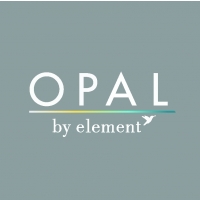 | | |
| --- | --- |
| TYPES OF CARE OFFERED | Dementia & Memory Care, Assisted Living, Independent Living, Long-term Care |
| COST FROM | $5,428 per month |
| TOTAL NUMBER OF SUITES | 130 |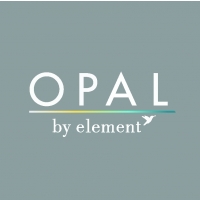 This brand new building, opening in 2019, promises to incorporate all of the best elements of senior living. Amenities and services include chef-prepared meals, an onsite spa and beauty salon, an interior pub, rooftop patios, and an ongoing list of other features. The design includes 30,000 square feet of very unique innovations indoor and outdoor, like a rock salt wall for yoga exercises and tai chi, a full-service wellness spa for daily rejuvenation, and an interior IT centre. Versatile care staff and facilities will provide a complete continuum of care, from independent living to memory care and long term care. Construction begins in 2017, slated for completion in 2019.
Dining and culinary features promise to be a front and centre attraction. OPAL will offer an in-house program where residents can engage in cooking classes taught by the executive chef onsite. There will also be a communal table for dining with larger groups of friends, as well as private dining and living rooms. The variety of authentic cuisine will range from ethnic dishes like aburi sashimi and sushi, to a menu of locally supplied farm-to table foods. In addition to the promise of great food, there are wine tastings, a water bar with fruit and herb infusions, and a High Tea Service.
We've been excited by the vision behind this new development since we first heard about it in 2016. Vancouverites in their 50's and 60's looking for superior living with the latest in all design features, need to reserve a spot here. This building is going to be the flagship of Element Lifestyle Retirement Inc. OPAL is intended to attract those who are still very active, who want to retain youthful energy in an environment that facilitates curiosity, interaction and flexibility.
More about this community
Designed with an eye to extended aging in place, with flexible care in place
A variety of units available, including condos, rentals and complex care suites
Ambient LED lights, from greeting throughout suites, aids those with declining eyesight.
Photos of OPAL by Element
What people say
Our vision is to revolutionize the experience and perception of retirement and aging. We focus on the freedom to choose how you spend your time. Today's retirees and seniors want stability, familiarity, continuity and the invaluable aspect of relationships – family and friends.
New community: no reviews
---