Promenade Seniors' Suites & Retirement Residence Review
110 Rossignol Drive, Orleans, Ontario, K4A 0N2
---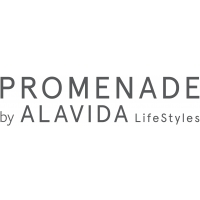 | | |
| --- | --- |
| TYPES OF CARE OFFERED | Dementia & Memory Care, Assisted Living, Independent Living |
| COST FROM | $3,328 per month |
| TOTAL NUMBER OF SUITES | 117 |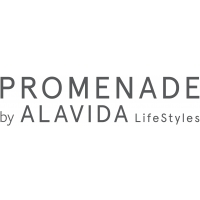 Situated in Chatelaine Village, close to the Ottawa River, you'll find an oasis of care called Promenade Seniors' Suites & Retirement Residence. Like other Ottawa Region retirement communities by Alavida, the Promenade offers a superb senior care environment that includes exceptional memory care facilities and programs. Outside, you're steps away from the tranquil beauty of the Ottawa River greenspace, while inside there is a cozy, comfortable seniors' living space, and your own elegantly appointed private suite.
Suites feature contemporary, accessibility-friendly features like walk-in shower and slip-free flooring. Residents and family comment on the kind, compassionate staff, and the relief given by the staff's deep understanding of the needs of their aging loved one. The home-made dining has many residents raving about its charm and deliciousness.
There are many exceptional aspects of this retirement community, including the care offered, the cleanliness and newness of the residence and its suites, and staff's attentive care. Its unique location along the Ottawa River in the quiet suburb of Orleans makes the Promenade an exceptional offering for families searching for Ottawa seniors' care. For example, the serenity of the wooded courtyard, facing the river, adds an extra dimension of excellence to this community.
More about this community
Close to great shopping and a variety of restaurants
Nearby Ottawa River activities include boating and beach living.
The proximity to downtown Ottawa makes this appealing for family from out of the area to come and visit. The Queensway takes you quickly to downtown Ottawa and the many attractions there.
Photos of Promenade Seniors' Suites & Retirement Residence
What people say about this and other Alavida Lifestyles Communities in Ottawa
I think what makes Promenade so pleasing is the happy environment they promote and the unbelievably kind and compassionate staff in place. Thank you so much for the work you do for my mother in law and [for] others in your care. You are doing an amazing job.
When my father was diagnosed with a rapidly progressive form of dementia in addition to his aggressive cancer, we were devastated.... I had visited a few places in Ottawa for him and there was always something that brought me back to Promenade... The staff is exceptional and always professional… I am truly blessed to have found such and amazing place staffed with the most fantastic people I've ever met.
The staff are excellent. The activity manager... organizes every kind of activity you could ever want… We go to active fitness twice a week [and] physio twice a week.... we're busy!
---