Symphony Senior Living Kanata Review
27 Weaver Crescent, Kanata, Ontario, K2K 2Z8
---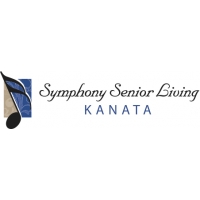 | | |
| --- | --- |
| TYPES OF CARE OFFERED | Dementia & Memory Care, Assisted Living |
| COST FROM | $3,677 per month |
| TOTAL NUMBER OF SUITES | 96 |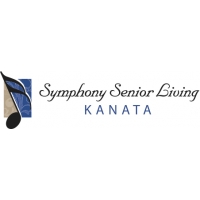 This Kanata retirement community is the right place to be for those having personal difficulties they can no longer handle on their own or through family caregiving. It's a vibrant community where people interact with each other in a healthy manner, encouraging healing, improvement, and increased independence. Residents receive professional assistance with problems of everyday living like bathing, dressing, transfer and incontinence, and memory care provides dementia patients with safety and comfort. This residence also welcomes respite care stays and trial stays.
For seniors who need assistance with some daily tasks of living, this provides a community of peers. Interaction with others "in the same boat" is very helpful. There is interaction through games and other activities, entertainment offered onsite, and an outdoor patio/gathering place that is lovely in summer. Many onsite amenities and features (beauty salon, wellness center, theatre, and more) add to the positive environment here. The hairdresser is very attentive and female residents feel great delight in having their hair styled regularly. Suites are well-appointed, well-maintained, clean and brightly lit. The chandeliered dining room makes dinner another delightful social experience.
This is the destination for Kanata and area seniors who require assisted living or are in the middle stages of Alzheimer's Disease. It offers the very finest in senior accommodations and care. Registered practical nurses and personal support workers are onsite around the clock. The building is full of exceptional amenities. Seniors who move here feel a marked improvement in their outlook and wellbeing.
More about this community
Symphony focuses on dining as a fundamental joy of life, with delicious food available at all times, home-made meals prepared daily, and nutrition a central focus of all offerings. 
Symphony Senior Living Kanata also features an onsite pub, library, recreation facilities, and many other features that give residents everything they'll ever need under one roof.
It's close to city parks and trails, abundant shopping, churches and cultural facilities
Photos of Symphony Senior Living Kanata
What people say about this community and other Ottawa Symphony residences
I can't say enough… I tell all of my friends and family how wonderful it is.
---