List of homes in North Vancouver and area
---
Westerleigh PARC
725 - 22nd Street, West Vancouver, British Columbia, V7V 0B3
A gorgeous, bright retirement home in one of the most desirable areas in the world, Westerleigh PARC was built in 2013 to meet the needs of seniors who appreciate the best in life. Offering breathtaking balcony vistas of English Bay and the shoreline on one side, and the mountains on the other, this elevates senior living to new heights. Aside from the beauty outside, there is a list of extraordinary features inside.
There are too many exceptional aspects of this retirement residence to highlight one, but a summary description of Westerleigh PARC would focus on the lifestyle you can live here. Onsite you'll find a movie theatre, greenhouse, wine room, a fitness studio, a bistro, and spa. Chef-prepared meals are a daily given, and there is also a private chauffeur service available. If you want to live well, this is the place to go.
read review
---
Cedar Springs PARC
3633 Mount Seymour Pkwy, North Vancouver, British Columbia, V7H 0A9
Cedar Springs PARC is still very new, providing very modern, spacious suites and an impressive array of amenities. You will find a spa, a hairdresser, wellness centre, golf and a movie theatre, along with simpler pleasures like card games with friends, hiking trails and gardening. For all that, the care provided, from the emergency call system, to wheelchair accessibility throughout, to the nursing staff onsite make this an ideally safe home for seniors who are still very independent; staff here clearly demonstrate deep caring in everything they do.
Suites feature spectacular views of the nearby natural areas. Inside, there are delicious meals all prepared for you; you'll also find fitness facilities and very active hobby rooms. Nearby is all the shopping you need, and slightly further afield there are a variety of spectacular natural areas. Maplewood Flats is an ideal day outing with family, as is Roche Point Park. Mount Seymour Park is both a skiing destination and a natural wonder.
read review
---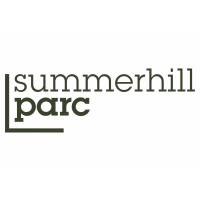 Summerhill PARC
135 West 15th Street, North Vancouver, British Columbia, V7M 1R7
Another fine example of how to make the very best of retirement living, from PARC, makers of a number of superior retirement homes throughout Greater Vancouver. You can forget all about housework and meals, and find happiness and contentment here, with as much activity and social life (or relaxation and privacy!) as you wish.
The outdoor patio is more like an outdoor playground for seniors, with luxurious comfy chairs; it's a perfectly peaceful place to relax, visit, whatever you want to do. Inside, the luxury-hotel-like suites offer space and impeccable cleanliness in a professional décor. The many features here include a library, a spacious billiards and games room, and superior chef-prepared meals that are both delectable and healthful, served every day in the elegant dining room.
read review
---