List of communities in Surrey
---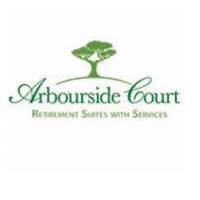 Arbourside Court
13751 - 74th Avenue, Surrey, British Columbia, V3W 1A8
This is a Greater Vancouver gem, conveniently located just off King George Boulevard in Surrey. The food offered here is very high quality, combining equal parts of gourmet excellence and nutritional value. There are social gatherings for every meal of the day, and you may end up making new friends every time you eat. Nearby, you'll find lots of shopping and restaurants including drugstores and a number of coffee shops. But it's what's inside that counts.
Onsite pampering here includes a spa and beauty salon, and regular foot care. Entertainment includes a main floor movie theatre, card games and shuffleboard. There are also shopping trips and other outings. Care ranges from weekly housekeeping, to diabetic and low sodium diet meals, to bathing assistance (for an extra fee).
read review
---
Cedar Springs PARC
3633 Mount Seymour Pkwy, North Vancouver, British Columbia, V7H 0A9
Cedar Springs PARC is still very new, providing very modern, spacious suites and an impressive array of amenities. You will find a spa, a hairdresser, wellness centre, golf and a movie theatre, along with simpler pleasures like card games with friends, hiking trails and gardening. For all that, the care provided, from the emergency call system, to wheelchair accessibility throughout, to the nursing staff onsite make this an ideally safe home for seniors who are still very independent; staff here clearly demonstrate deep caring in everything they do.
Suites feature spectacular views of the nearby natural areas. Inside, there are delicious meals all prepared for you; you'll also find fitness facilities and very active hobby rooms. Nearby is all the shopping you need, and slightly further afield there are a variety of spectacular natural areas. Maplewood Flats is an ideal day outing with family, as is Roche Point Park. Mount Seymour Park is both a skiing destination and a natural wonder.
read review
---
Mulberry PARC
7230 Acorn Avenue, Burnaby, British Columbia, V5E 4N9
This is a superb retirement community in the heart of Burnaby for independent seniors who want to feel rejuvenated and revitalized. PARC is the maker of numerous excellent retirement communities throughout the Greater Vancouver area, and Mulberry is a fine example of their work in a prime suburban location.
Interior amenities include a fireplace lounge, library and billiards room, along with a spa. There's an elegantly appointed main floor dining room, serving chef-prepared meals and desserts. You'll love the spacious patio on the outdoor terrace, ideal for summer visits with family, to play chess with the giant chess set, or to just sit out and bask in the sunshine. Suites are decorated in very tasteful colours and styles, with spectacular views of the city; included are spacious bathrooms with walk-in showers and other modern features ideal for seniors.
read review
---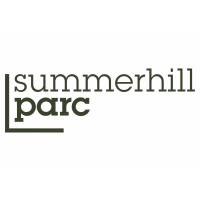 Summerhill PARC
135 West 15th Street, North Vancouver, British Columbia, V7M 1R7
Another fine example of how to make the very best of retirement living, from PARC, makers of a number of superior retirement homes throughout Greater Vancouver. You can forget all about housework and meals, and find happiness and contentment here, with as much activity and social life (or relaxation and privacy!) as you wish.
The outdoor patio is more like an outdoor playground for seniors, with luxurious comfy chairs; it's a perfectly peaceful place to relax, visit, whatever you want to do. Inside, the luxury-hotel-like suites offer space and impeccable cleanliness in a professional décor. The many features here include a library, a spacious billiards and games room, and superior chef-prepared meals that are both delectable and healthful, served every day in the elegant dining room.
read review
---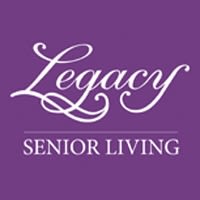 Legacy Senior Living
611 West 41st Avenue, Vancouver, British Columbia, V5Z 0C7
A beautiful, bright, completely contemporary boutique-style retirement residence in the heart of the Oakridge area. This residence is focused on removing the boredom of mundane tasks and living alone. Vancouver and area seniors will find revival here, in the company of some very vibrant peers, in a surprising five-star residence.
This community features independent senior living, where housekeeping, laundry and meal preparation are a thing of the past. It extends to assisted living, guided by the community's Wellness Navigator, a Registered Nurse. Extra fees cover assistance with every manner of activity of daily living, from bathing and dressing, and other care.
read review
---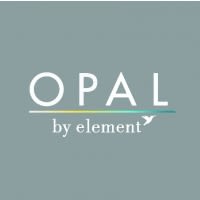 OPAL by Element
438 West King Edward Avenue, Vancouver, British Columbia, V5Y2J4
This brand new building, opening in 2019, promises to incorporate all of the best elements of senior living. Amenities and services include chef-prepared meals, an onsite spa and beauty salon, an interior pub, rooftop patios, and an ongoing list of other features. The design includes 30,000 square feet of very unique innovations indoor and outdoor, like a rock salt wall for yoga exercises and tai chi, a full-service wellness spa for daily rejuvenation, and an interior IT centre. Versatile care staff and facilities will provide a complete continuum of care, from independent living to memory care and long term care. Construction begins in 2017, slated for completion in 2019.
Dining and culinary features promise to be a front and centre attraction. OPAL will offer an in-house program where residents can engage in cooking classes taught by the executive chef onsite. There will also be a communal table for dining with larger groups of friends, as well as private dining and living rooms. The variety of authentic cuisine will range from ethnic dishes like aburi sashimi and sushi, to a menu of locally supplied farm-to table foods. In addition to the promise of great food, there are wine tastings, a water bar with fruit and herb infusions, and a High Tea Service.
read review
---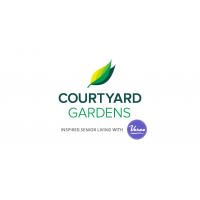 Courtyard Gardens
7051 Moffat Road, Richmond, British Columbia, V6Y 3W2
Just a few blocks south of the Fraser River in Richmond is an oasis of pleasant living called Courtyard Gardens. In this community, seniors find renewal thanks to the great food and care provided by staff. This community provides a variety of options that will feel customized for your needs. There are options in the assisted living level and in residential care; you can also select whatever care you require and pay only for the assistance you need.
Visit in the summer and you'll be very impressed by the outdoor patio. Courtyard Gardens lives up to its name with pleasant floral arrangements spread around the exterior. But, as Canadians, we know that you are going to have to spend time indoors during the year, too. Inside, there are resident art classes, movie nights, exercise programs and more. Take care of yourself better than you ever have before thanks to the in-house spa and beauty salon, and there are also scheduled outings for sopping and fun shared activities like golfing. The only thing that there is little of, here, is house cleaning, cooking and putting away dishes.
read review
---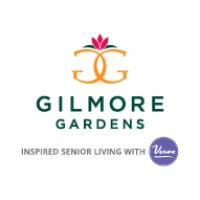 Gilmore Gardens
4088 Blundell Road, Richmond, British Columbia, V7C 5V1
This brightly lit, homey Richmond retirement community offers a welcoming environment that gives new energy to the seniors who make this their new home. This is a Verve community, with that company's distinct take on combining exceptional environments with detailed care, in a vision that's intent on helping people live every moment to its fullest – no matter what your age.
You'll find pleasant spaces spread throughout this community. Established for nearly 20 years, this community is suited to offer a unique combination of modernity and coziness. The exterior is well-gardened and lush with greenery. Inside, every corner is well lit, with clean lines found in every interior. There's an outdoor patio enhanced by woodgrain furniture. Suites are brightly lit with walk-in closets and select suites featuring a balcony. You're blessed with beautiful views of the local mountains, and nearby there's plenty of parkland, shopping and much more to enjoy.
read review
---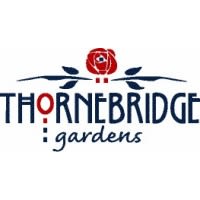 Thornebridge Gardens
649 8th Avenue, New Westminster, British Columbia, V3M 2R2
Thornebridge Gardens in downtown New Westminster is the place to go for seniors who want to continue all the best things in life while leaving behind cooking, taking out the garbage, cutting the grass and other pesky household tasks you'd rather do without. Thornebridge's independent living lifestyle encourages renewal through a lifestyle focusing on the things you want to do.
In the décor throughout this community there's an emphasis on coziness. The dining room features four chairs per table, creating intimate conversations over dinner. This coziness and closeness is also seen in the Social House Pub and the fireplace lounge. That coziness translates well for the activities going on here, too, which – depending on the time of day – may include people taking an art class, small groups in Bible study or people chatting over a cold beer in the pub. On the exterior, there's a wonderfully sunny patio populated with bright flowers in the summer. Seniors also keep their own private gardens on their balcony or in the courtyard.
read review
---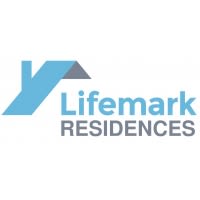 Lifemark Residences
14018/14022 60A Avenue, Surrey, British Columbia, V3X 2N2
At Comfort Life, we relish the ever-increasing innovation in care and support, and we love how communities create progressively ideal environments. Lifemark is a wonderful example of this, providing actual homes for people who want a caring environment and who no longer can or want to live on their own. You live in a house with a bunch of friends, have all the care you needed, and otherwise feel at home — because it is a home. It reminds us of all that was best about life in college dorms. You might choose to live with people you already know, or you can dive in anew and make friends with people who have already embraced this lifestyle.
This is ideally appealing to people in a variety of circumstances. Perhaps you are tired of living alone (making meals for one, living in a house that's just too large, etc.) Perhaps you need just a little bit of care, necessary every day, but not worth moving into a retirement home for. Perhaps you just want to live with a bunch of peers in a home with nothing clinical or residential about it.
read review
---