List of homes in Markham, Vaughan and York Region
---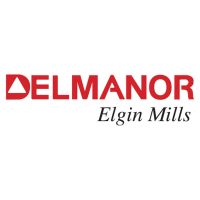 Delmanor Elgin Mills
80 Elgin Mills Road East, Richmond Hill, Ontario, L4C 0L3
An updated, roomy modern retirement community that offers a range of care from independent living to memory care, in the heart of Richmond Hill. Spacious suites and living areas are a mark of distinction of this community. You can take retirement living "for a spin" thanks to Delmanor's short stay options. The location of the Delmanor Elgin Mills in the heart of Richmond Hill means you're situated close to a wide collection of services and activities, from banks and shopping to medical services and recreational facilities.
Delmanor's notable MemoryPlus™ program recognizes and highlights the vibrant history of anyone in Elgin Mills' dementia care; protected, key-coded entry, the integration of personal furniture and keepsakes, and a focus on family support are just some of the highlights of MemoryPlus. This residence is in the planning stages of a mid-rise tower.
read review
---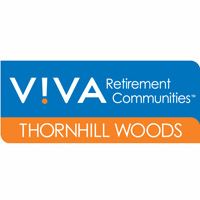 V!VA Thornhill Woods
9700 Bathurst Street, Vaughan, Ontario, L6A 4V2
V!VA makes great homes, and V!VA Thornhill Woods makes a great home for seniors with families in Vaughan, Richmond Hill and Markham areas. The hallmark of life here is the spacious suites and excellent dining, but the good living extends well beyond those features. There are movie nights in the onsite theatre, and there's also an onsite pub, as well as a café. Assisted living includes all manner of care, such as feeding, bathing, care with mobility, and more. The number of members here makes it ideal to find an ample collection of new friends, while still being selective.
There are many signature features of living here. Perks! is a brightly lit café where you can sit and enjoy freshly baked cakes and sip delicious coffee or tea with friends. Pints! is the onsite pub where you can play some pool or watch the Leafs, Raps, Jays and Argos, with your in-house friends. Many people choose to exercise regularly, by working out in the wellness center, swimming in the saltwater pool, or joining the aqua fit class.
read review
---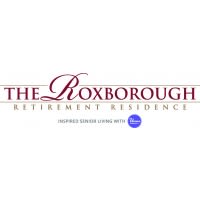 The Roxborough Retirement Residence
1 Roxborough Road, Newmarket, Ontario, L3Y 2P8
Newmarket and area seniors find a wonderful, fresh new home in the Roxborough. It's thrilling to find a seniors' community of this quality! The building is immaculately kept throughout, from the exterior to the diverse suites you find throughout the community.
Seniors and family members agree that the Roxborough renews people's enjoyment of life. That begins with the refreshment of moving into such a well-kept clean place, where staff are especially gifted at taking a personal interest in each individual. Within the community, there's an opportunity to eat with a variety of other residents and deepen friendships every day. The social life here is varied and scheduled at a relaxed pace throughout the day. Some of the residents' favourite activities include excursions, cocktail hour, the gardening club and religious services in house. It's a revelation to many people how great life in a community of peers can be. Both seniors and their families find astonishment that life can become new again, no matter what stage you find yourself at.
read review
---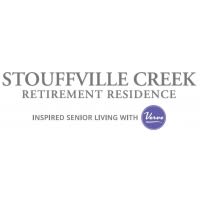 Stouffville Creek Retirement Residence
40 Freel Lane, Stouffville, Ontario, L4A 0P5
Seniors and families searching for senior care in Stouffville will find a myriad of choices: but one that stands out is Stouffville Creek. This is a place that will make you change your plans. Not only is it exceptionally elegant and beautiful, both the residents and the staff are wonderfully welcoming and caring. "We struck up conversations on our initial tour, and were immediately impressed with how wonderful and happy people were here," said one senior here.
Staff here is something that residents and visitors consistently highlight. Whether you are still quite independent or require some assistance, people here are gifted at addressing needs. Dedication, hard work and enthusiasm for the work of care for residents characterize staff at Stouffville Creek. In the end, you can't put a value on the feeling of security and confidence you can have, knowing the diligence of those who work here.
read review
---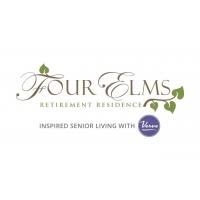 Four Elms Retirement Residence
1500 Steeles Avenue West, Thornhill, Ontario, L4J 4H6
If you are looking for a combination of luxury, elegance and exceptional breadth of care, the Four Elms should be on your short list of Thornhill area retirement homes. Nestled in a peaceful neighbourhood near Steeles and Dufferin, this residence creates an environment where the health and wellness needs of seniors are a renewed commitment every day.
As with many communities run by Verve, staff is renowned and acclaimed for friendliness, helpfulness and approachability. This retirement residence is also peopled by volunteers who add to the helpful, caring environment here. Staff may be varied in their focus but all are very skilled. Care is a deep part of everything that happens at the Four Elms, from the fine dining on offer every day, to the individual attention and close conversation you might find in the salon and spa, to the personalized care plan given each resident.
read review
---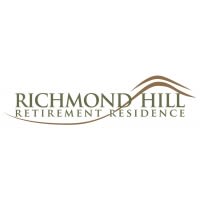 Richmond Hill Retirement Residence
70 Bernard Avenue, Richmond Hill, Ontario, L4C 0W7
Right in the heart of the city, Richmond Hill Retirement Residence is a place where local seniors find new levels of happiness. People who move here find an ideal place of both renewal and reinvigoration. Outside, there's shopping, greenspace, nearby entertainment and health care (pharmacies, doctors, physiotherapy and more) – everything you need. And inside, this community focuses on promoting the improved health of community members: not just physical, but mental and spiritual health.
There's so much to do here, and a communal focus on wellbeing. Unique activities include vendors who come right into the community and a hair salon where you can get pampering as regularly as you like (some ladies take advantage of this service weekly!) Fitness onsite (if that's your thing!) includes daily stretching, and for more fun there are dance classes and a yoga group. Seniors who need assistance can find it here, with the availability of personal support for bathing and other activities of daily living. Care extends to palliation, here, which family members find comforting.
read review
---