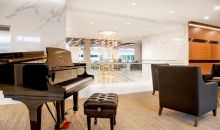 438 West King Edward Avenue
,
Vancouver
,
British Columbia
,
V5Y2J4
438 West King Edward Avenue, Vancouver, British Columbia V5Y 2J4 Opal offers a full continuum of support from Independent Living, Assisted living all the way to Complex Care, allowing the opportunity for aging in place.
77 Dunfield Avenue
,
Toronto
,
Ontario
,
M4S 2H3
The Dunfield Retirement Residence has established a new standard in senior retirement living in the Greater Toronto Area (GTA) with 177 spacious apartments. Where people come to LIVE!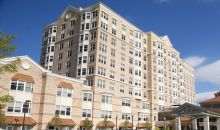 4100 Upper Middle Road
,
Burlington
,
Ontario
,
L7W 4W8
Elegant Burlington, Ontario retirement home including everything from the current long term care to new independent living suites, offering various seniors services.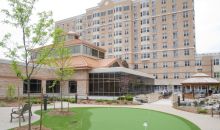 1620 Upper Wentworth St
,
Hamilton
,
Ontario
,
L9B 2W3
The Village of Wentworth Heights is a full-service retirement living community offering retirement apartments, full-service suites, assisted living and memory care.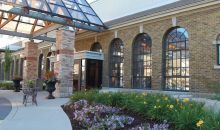 2245 Lawrence Avenue West
,
Etobicoke
,
Ontario
,
M9P 3W3
The Village of Humber Heights in Etobicoke offers different levels of service from independent apartments with meals to assisted living to long-term care.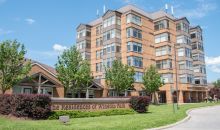 695 Block Line Road
,
Kitchener
,
Ontario
,
N2E 3K1
This elegant retirement residence in Kitchener-Waterloo offers a continuum of care from long-term care to assisted living to independent living seniors apartments.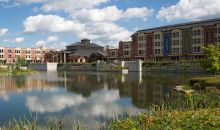 32 Bayberry Drive
,
Guelph
,
Ontario
,
N1G 0A2
Guelph retirement home offers Assisted Living and Alzheimer's Care, includes 24 hour onsite nursing staff and features its own Town Square.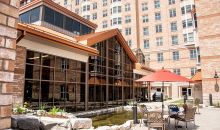 2930 Erin Centre Boulevard
,
Mississauga
,
Ontario
,
L5M 7M4
Mississauga's unique continuum of care concept featuring Independent Living Suites, Retirement Apartments, Full Service Suites with walk out patios, Assisted Care, Memory Care and Long Term Care.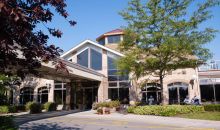 60 Woodlawn Road East
,
Guelph
,
Ontario
,
N1H 8M8
This elegant Guelph retirement home offers a range of care including assisted living and long term care, serviced by a friendly, caring staff.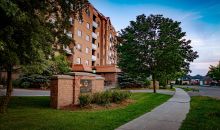 110 & 120 Central Park Dr
,
Ottawa
,
Ontario
,
K2C 4G3
Whether you're looking for independent living, assisted living or memory care, you can access them all in one location at Park Place. We are a vibrant, social community surrounded by parks and close to many amenities.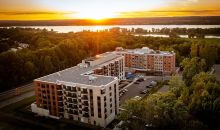 110 Rossignol Drive
,
Orleans
,
Ontario
,
K4A 0N2
With so much to do nearby, it's easy to forget why you might want to stay home, but with its exceptional dining, impeccable design, and fun activities, you'll find Promenade has many attractions of its own!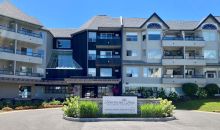 867 KLO Road
,
Kelowna
,
British Columbia
,
V1Y 9G5
Living at Hawthorn Park Retirement Residence means you have choices & can customize the services you need, as you need them. We offer three lifestyle opportunities; supportive living, assisted living & complex care.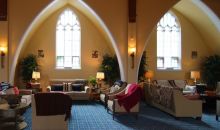 1510 St. Joseph Boulevard
,
Orleans
,
Ontario
,
K1C 7L1
Forest Valley Terrace is proud to be the only community that is designed & dedicated to accommodate the needs of seniors with all stages of Alzheimer's, dementia or other forms of memory impairment in Ottawa.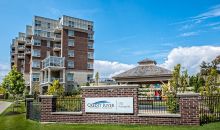 175 Rutledge Rd.
,
Mississauga
,
Ontario
,
L5M 0X7
Credit River is a 6-storey condo style residence, with an array of well-appointed suite styles to choose from and our highly-skilled health care professionals are available around the clock if you need them.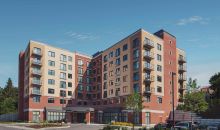 458 Donald B. Munro Drive
,
Carp
,
Ontario
,
K0A 1L0
One visit to Carp Commons Retirement Village and you'll see the difference in terms of amenities, food, services, programs, and the little touches that make it feel like home.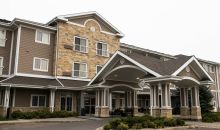 4950 Pasqua Street
,
Regina
,
Saskatchewan
,
S4S 7L2
At Wintergreene you'll discover a combination of independence, privacy, activities, health and wellness programs & friendly companionship to savour throughout your retirement.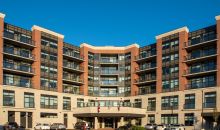 552 Holland St W
,
Bradford
,
Ontario
,
L3Z 2H4
Located in the heart of a vibrant community, Holland Gardens is the perfect place to live, laugh and enjoy life. An exciting community offering a luxurious resort lifestyle, an ideal place for inspired senior living.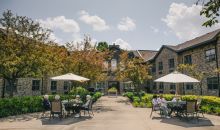 400 Ray Lawson Blvd.
,
Brampton
,
Ontario
,
L6Y 4G4
Southbrook is all about choice - the choice to do what you want, when you want. We celebrate independence but we are here to provide assistance whenever you need it. Southbrook....be a part of the family.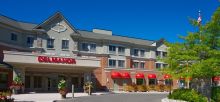 80 Elgin Mills Road East
,
Richmond Hill
,
Ontario
,
L4C 0L3
Award Winning Delmanor Elgin Mills, has proudly served the Richmond Hill community since 2002.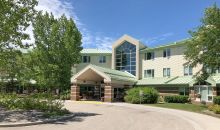 285030 Luther Rose Blvd NE
,
Calgary
,
Alberta
,
T1X 1M9
Prince of Peace a variety of suites styles with kitchenettes and incredible mountain views. It's the perfect residence for seniors who are active, require some assistance, or have memory care needs.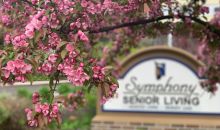 27 Weaver Crescent
,
Kanata
,
Ontario
,
K2K 2Z8
Enjoy the natural setting of the surrounding Kanata Lakes with access to shopping, parks and churches at Symphony Senior Living Kanata. This pet friendly community offers a variety of service packages and suites to fulfill your unique needs.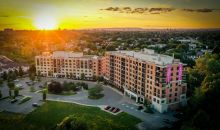 626 & 636 Prado Private
,
Ottawa
,
Ontario
,
K2E 0B3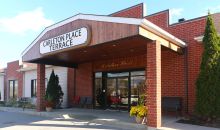 6 Arthur Street
,
Carleton Place
,
Ontario
,
K7C 4S4
Carleton Place Terrace welcomes pets: offers residents plenty of options with studios and one-bedrooms that may include a kitchenette & / or a walk-out . Activities & chef-prepared meals keep residents healthy & active.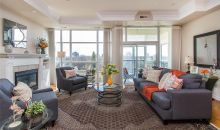 480 Metcalfe Street
,
Ottawa
,
Ontario
,
K1S 3N6
Villagia is centrally located on the edge of the Glebe, the downtown core and just steps away from the world renowned Rideau Canal.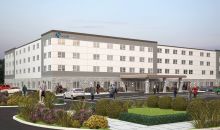 30 Seacliff Drive East
,
Leamington
,
Ontario
,
N8H 0E5
At Seacliff Manor, we provide a vibrant, supportive retirement lifestyle complete with restaurant style dining and social events and activities. Choose from independent living, assisted living, and memory care options.
1140 Bloor Street West
,
Toronto
,
Ontario
,
M6H 4E6
From gracious dining to new suites and lounges, residents are enjoying the new management and upgrades found at 1140 Bloor Street West, in the Heart of Bloordale Village.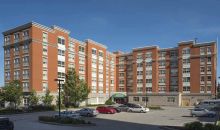 2881 Eglinton Avenue East
,
Scarborough
,
Ontario
,
M1J 0A2
McCowan Retirement Residence is a vibrant and family oriented retirement home located in Scarborough. With team members who have been here since we opened in 2004, you can expect a warm welcome and a feeling of home.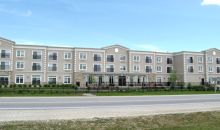 57 Trott Blvd.
,
Collingwood
,
Ontario
,
L9Y 0A3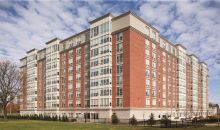 4005 Eglinton Ave West
,
Etobicoke
,
Ontario
,
M9A 5H3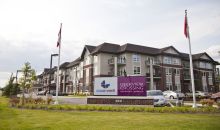 460 Rymal Road West
,
Hamilton
,
Ontario
,
L9B 0B2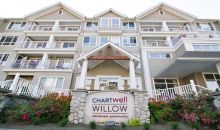 12275-224th Street
,
Maple Ridge
,
British Columbia
,
V2X 6H5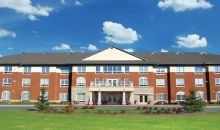 170 McGibbon Drive
,
Kanata
,
Ontario
,
K2L 4H5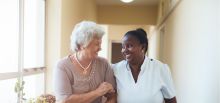 2 Bloor Street East, Suite 2101
,
Toronto
,
Ontario
,
M4W 1A8
Spectrum Health Care offers a range of quality health care services designed to suit the individual needs of each client. Our services include nursing, personal/home support, foot care, physiotherapy, and companionship.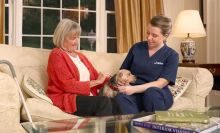 2101 Hadwen Road
,
Mississauga
,
Ontario
,
L4W 1L8
Bayshore Home Health understands that aging at home can be the best option for many seniors. We provide personalized home care services to meet your needs and support you and your family throughout the care process.