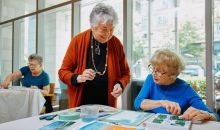 3338 Wesbrook Mall
,
Vancouver
,
British Columbia
,
V6S 0A6
This beautiful Vancouver seniors' community offers a variety of private suites, along with community services including dining, wellness activities and more.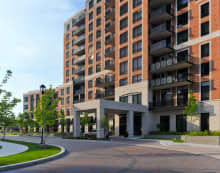 15 Summerland Terrace
,
Toronto
,
Ontario
,
M9A 0B5
A uniquely luxurious retirement living complex in the heart of the Greater Toronto Area, Tapestry Village in Etobicoke lets seniors live as they please.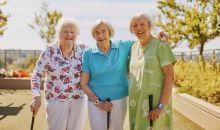 2799 Yew Street
,
Vancouver
,
British Columbia
,
V6K 4W2
A senior living community in Vancouver, BC offering luxurious seniors' apartments in an active community, along with assisted living and other options.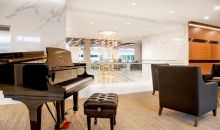 438 West King Edward Avenue
,
Vancouver
,
British Columbia
,
V5Y2J4
438 West King Edward Avenue, Vancouver, British Columbia V5Y 2J4 Opal offers a full continuum of support from Independent Living, Assisted living all the way to Complex Care, allowing the opportunity for aging in place.
10 Wildpine Court
,
Stittsville
,
Ontario
,
K2S 1C6
At Wildpine, our staff ensure you get the highest level of care and service possible. We strive to provide the best service at the lowest prices, because money shouldn't stand in the way of worry free retirement!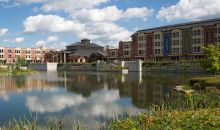 32 Bayberry Drive
,
Guelph
,
Ontario
,
N1G 0A2
Guelph retirement home offers Assisted Living and Alzheimer's Care, includes 24 hour onsite nursing staff and features its own Town Square.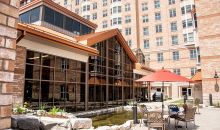 2930 Erin Centre Boulevard
,
Mississauga
,
Ontario
,
L5M 7M4
Mississauga's unique continuum of care concept featuring Independent Living Suites, Retirement Apartments, Full Service Suites with walk out patios, Assisted Care, Memory Care and Long Term Care.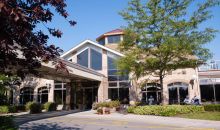 60 Woodlawn Road East
,
Guelph
,
Ontario
,
N1H 8M8
This elegant Guelph retirement home offers a range of care including assisted living and long term care, serviced by a friendly, caring staff.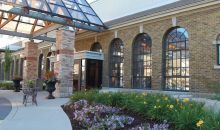 2245 Lawrence Avenue West
,
Etobicoke
,
Ontario
,
M9P 3W3
The Village of Humber Heights in Etobicoke offers different levels of service from independent apartments with meals to assisted living to long-term care.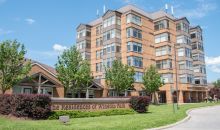 695 Block Line Road
,
Kitchener
,
Ontario
,
N2E 3K1
This elegant retirement residence in Kitchener-Waterloo offers a continuum of care from long-term care to assisted living to independent living seniors apartments.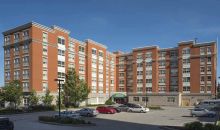 2881 Eglinton Avenue East
,
Scarborough
,
Ontario
,
M1J 0A2
McCowan Retirement Residence is a vibrant and family oriented retirement home located in Scarborough. With team members who have been here since we opened in 2004, you can expect a warm welcome and a feeling of home.
200 North Centre Road
,
London
,
Ontario
,
N5X 0B1
A desirable retirement residence in London, Ontario, with 130 suites plus a variety of extensive amenities designed to provide the ultimate in retirement living.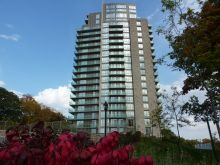 1665 The Collegeway
,
Mississauga
,
Ontario
,
L5L 0A9
Parkland is located at Mississauga and The Collegeway next to the Glenerin Inn. We are surrounded by beautiful green space. For the past 6 years we've been awarded one of the top 3 Retirement Communities in Mississauga.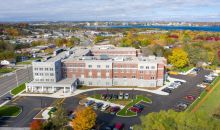 357 Yonge St
,
Barrie
,
Ontario
,
L4N 4C9
Located on Yonge St. just minutes from downtown Barrie, you can be the first to choose the suite style that's right for you. Retire in a comfortable & supportive community with superior services & outstanding amenities.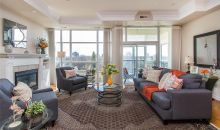 480 Metcalfe Street
,
Ottawa
,
Ontario
,
K1S 3N6
Villagia is centrally located on the edge of the Glebe, the downtown core and just steps away from the world renowned Rideau Canal.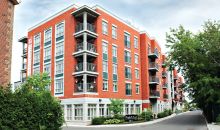 40 Freel Lane
,
Stouffville
,
Ontario
,
L4A 0P5
Stouffville Creek is 118 suite retirement residence, just a short drive north of Toronto, conveniently close to major highways, shops and stores and features a fitness centre and more amenities.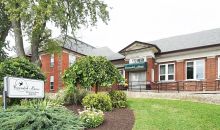 5781 Dunn Street
,
Niagara Falls
,
Ontario
,
L2G 2N9
Cavendish Manor is within walking distance to the Majestic Niagara Falls, the vibrancy of which can be felt within the walls of our charming retirement home, where a friendly community of seniors live in harmony.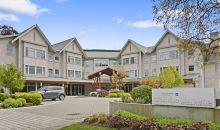 1550 West 49th Avenue,
,
Vancouver
,
British Columbia
,
V6M 0B3
Located in Vancouver's Kerrisdale neighbourhood, Granville Gardens offers residents the opportunity to stay active and live in a well-appointed urban community, surrounded by shopping centres, parks, community centres.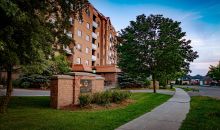 110 & 120 Central Park Dr
,
Ottawa
,
Ontario
,
K2C 4G3
Whether you're looking for independent living, assisted living or memory care, you can access them all in one location at Park Place. We are a vibrant, social community surrounded by parks and close to many amenities.
600 Longworth Road
,
London
,
Ontario
,
N6K 4X9
Voted London's Best Retirement Residence seven years running! We promote our passion for seniors living well by offering choices for an active, wellness focused lifestyle with the security of knowing help is at hand.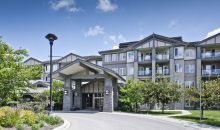 11800 Lake Fraser Drive
,
Calgary
,
Alberta
,
T2J7G8
Lake Bonavista Village Retirement Residence is the perfect place for seniors to retire. You can choose from a variety of suite sizes in the main building or one of our unique cottages.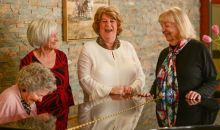 1145 Bridge Street
,
Manotick
,
Ontario
,
K4MOG8
Manotick Place is situated in the heart of picturesque Manotick right on the Rideau River. We are an ideal choice for individuals who wants to embrace all that life has to offer.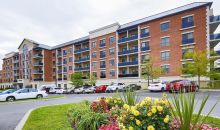 70 Bernard Avenue
,
Richmond Hill
,
Ontario
,
L4C 0W7
Richmond Hill Retirement Residence offers full service including meals, housekeeping, active adult, independent and assisted living. Our focus is on maintaining good health, great food, new friends & lots of laughter!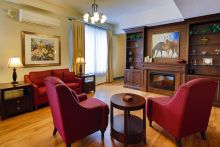 45 Metcalfe Street
,
St. Thomas
,
Ontario
,
N5R 5Y1
Metcalfe Gardens Retirement Residence offers the perfect mix of old fashioned hospitality & an atmosphere that is full of excitement and vitality. Truly inspired senior living at its best, call to book a tour today!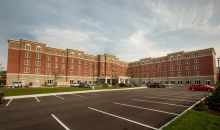 105 Queen Street
,
Bowmanville
,
Ontario
,
L1C 0T3
Bowmanville Creek offers Independent and Assisted Living programs. Tastefully designed spacious accommodations include a variety of suites ranging from roomy studios to large two bedrooms.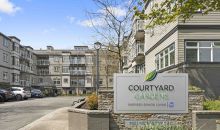 7051 Moffat Road
,
Richmond
,
British Columbia
,
V6Y 3W2
Courtyard Gardens offers an enriching community, with quality staff & friendly & caring environment. 107 Private & Subsidized suites in Assisted Living, 31 Private Pay Extended Care studio suites & 1 Respite Suite.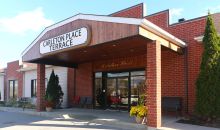 6 Arthur Street
,
Carleton Place
,
Ontario
,
K7C 4S4
Carleton Place Terrace welcomes pets: offers residents plenty of options with studios and one-bedrooms that may include a kitchenette & / or a walk-out . Activities & chef-prepared meals keep residents healthy & active.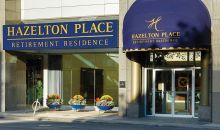 111 Avenue Road
,
Toronto
,
Ontario
,
M5R 3J8
Luxury and quality is in every corner of Hazelton from its lobby to its inviting Bistro & Bar. Offering amenities and services, Hazelton makes it easy for you to define and enjoy your lifestyle.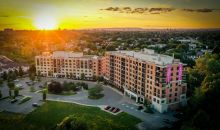 626 & 636 Prado Private
,
Ottawa
,
Ontario
,
K2E 0B3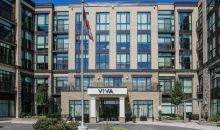 275 Tartan Drive
,
Ottawa
,
Ontario
,
K2J 0V2
Ottawa's newest all-inclusive retirement community simply includes more! From a saltwater pool to an incredible golf simulator, our impressive amenities are only matched by our commitment to exceptional care & service.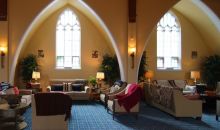 1510 St. Joseph Boulevard
,
Orleans
,
Ontario
,
K1C 7L1
Forest Valley Terrace is proud to be the only community that is designed & dedicated to accommodate the needs of seniors with all stages of Alzheimer's, dementia or other forms of memory impairment in Ottawa.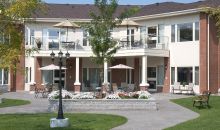 106 Crown Street
,
Trenton
,
Ontario
,
K8V 6R3
Located on the east side of Trenton in a quiet neighbourhood. Enjoy beautiful suites of various sizes & layouts with advanced safety features. Elegant dining plus snacks & beverages included.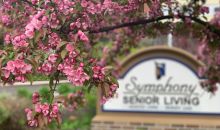 27 Weaver Crescent
,
Kanata
,
Ontario
,
K2K 2Z8
Enjoy the natural setting of the surrounding Kanata Lakes with access to shopping, parks and churches at Symphony Senior Living Kanata. This pet friendly community offers a variety of service packages and suites to fulfill your unique needs.
611 West 41st Avenue
,
Vancouver
,
British Columbia
,
V5Z 0C7
Legacy Senior Living is Vancouver's premier retirement community offering luxurious boutique-style retirement living for independent, active mature adults seeking an exceptional lifestyle in the heart of Oakridge.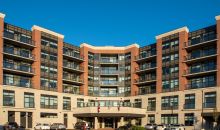 552 Holland St W
,
Bradford
,
Ontario
,
L3Z 2H4
Located in the heart of a vibrant community, Holland Gardens is the perfect place to live, laugh and enjoy life. An exciting community offering a luxurious resort lifestyle, an ideal place for inspired senior living.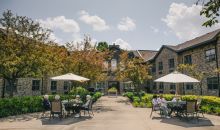 400 Ray Lawson Blvd.
,
Brampton
,
Ontario
,
L6Y 4G4
Southbrook is all about choice - the choice to do what you want, when you want. We celebrate independence but we are here to provide assistance whenever you need it. Southbrook....be a part of the family.
5351 Yonge Street
,
North York
,
Ontario
,
M2N 7L5
Delmanor Northtown is an exceptional hotel-style retirement residence in the heart of North York that offers a variety of well appointed amenities.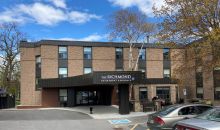 175 North Front Street
,
Belleville
,
Ontario
,
K8P 4Y8
The Richmond, combines an affordable lifestyle with comfort, security and friendly full service. You will feel a sense of warmth and know you are home the minute you walk in the door.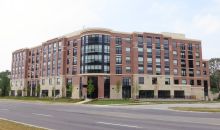 1880 Glengrove Road
,
Pickering
,
Ontario
,
L1V 0C6
V!VA Pickering is Durham's premier all-inclusive rental retirement community! Enjoy large suites, great amenities, delicious dining, and a Team devoted to Making Today Great for you and your family! Book your tour today!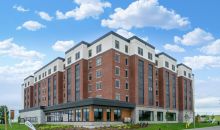 3131 8th Line
,
Bradford
,
Ontario
,
L3Z 4H2
The Elden is now open, bringing a fresh approach to retirement living. This beautiful residence is tailored for the "young-at-heart" senior. In fact, we like to think of it as UN-Retirement Living.
2604 Draper Avenue
,
Ottawa
,
Ontario
,
K2H 9B1
Redwoods apartment style community offers suite with full kitchens, individual meal plans and valet service. Whether you're meeting friends for a drink, or for a swim, you'll love the social life at The Redwoods.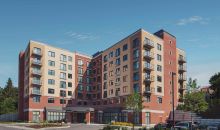 458 Donald B. Munro Drive
,
Carp
,
Ontario
,
K0A 1L0
One visit to Carp Commons Retirement Village and you'll see the difference in terms of amenities, food, services, programs, and the little touches that make it feel like home.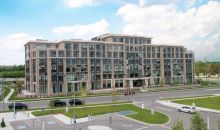 9700 Bathurst Street
,
Vaughan
,
Ontario
,
L6A 4V2
Vaughan's premier all-inclusive rental retirement community! Enjoy bright, spacious suites, modern amenities, delicious dining, and a Team devoted to Making Today Great! for you and your family! Book your tour today!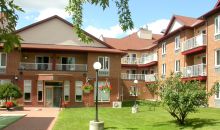 6419 Lumberman Way
,
Orleans
,
Ontario
,
K1C 6E8
At this park-like setting, seniors are offered the choice between studio, 1 or 2 bedroom suites. Bring along pets while enjoying a variety of customizable options, including a varied menu and recreational programs.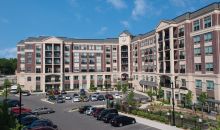 5575 Bonnie Street
,
Mississauga
,
Ontario
,
L5M 0N8
Mississauga's premier all-inclusive rental retirement community. Enjoy bright, spacious suites, modern amenities, delicious dining, and a Team devoted to Making Today Great! for you and your family! Book your tour today!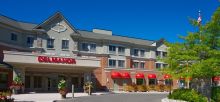 80 Elgin Mills Road East
,
Richmond Hill
,
Ontario
,
L4C 0L3
Award Winning Delmanor Elgin Mills, has proudly served the Richmond Hill community since 2002.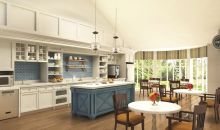 1248 Mohawk Road
,
Ancaster
,
Ontario
,
L9K 1P5
The number one retirement community in the Ancaster and Hamilton Area. The Meadowlands offers personal choice in living accommodations, dining, recreation, social and personal services. Make the most of your retirement years at The Meadowlands Retirement Residence.
25 Westhill Drive
,
Waterloo
,
Ontario
,
N2T 0B6
The Westhill is an inviting atmosphere of new friends and great times, with personalized support services for better living. The Westhill is conveniently located in Waterloo, near The Boardwalk shopping area.
2132 Dundas Street West
,
Mississauga
,
Ontario
,
L5K 2K7
Located in the heart of Mississauga, The Erinview offers an atmosphere of worry-free, comfortable living with personalized support in the presence of good friends.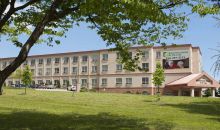 2121 Kingston Road
,
Scarborough
,
Ontario
,
M1N 1T5
Part of Scarborough history - located in the Bluffs/Beaches neighbourhood, where the White Castle Inn used to stand. Respite recovery, trial stays and winter retreats are all available, to help meet your wants and needs!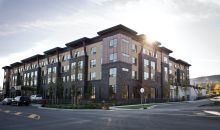 3630 Brown rd
,
west kelowna
,
British Columbia
,
V4T7Y9
The Heritage Retirement Residence encompasses an active living & entertaining lifestyle with supportive & assisted living measures, Our highly skilled registered health care team will provide assistance when you need it.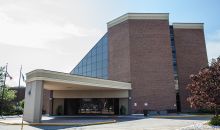 30 Peel Centre Drive
,
Brampton
,
Ontario
,
L6T 4G3
Enjoy the luxury of a new community with the conveniences of home, including 3 freshly prepared meals, medication management, 24 hour supervision and a variety of activities.
1335 Benson Street
,
Oshawa
,
Ontario
,
L1K 0W6
Harmony Hill offers comfort, security, and friendship, as well as the full range of amenities and services that you expect from a premier, active-living community.
143 Byron Ave
,
Dorchester
,
Ontario
,
N0L 1G5
Dorchester Terrace offers area seniors a variety of suite choices, wellness support services, medication administration, housekeeping services, physiotherapy and daily dining in an open restaurant-style dining room.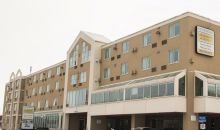 4067 River Road
,
Niagara Falls
,
Ontario
,
L2E 3E6
Enjoy the warmth & personal touch of a private residence combined with the services & amenities of an upscale all-inclusive resort. We Overlook the Niagara River & are located close to Niagara's downtown tourist area.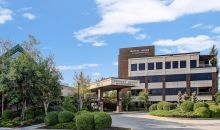 1111 Glenmore Trail SW
,
Calgary
,
Alberta
,
T2V 4C9
Trinity Lodge Retirement Residence combines the elegance & style of a fine traditional hotel, with the security & warmth associated with senior living. Homecare staff is available 24/7 to give you support when needed.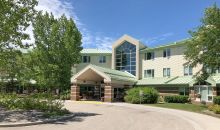 285030 Luther Rose Blvd NE
,
Calgary
,
Alberta
,
T1X 1M9
Prince of Peace a variety of suites styles with kitchenettes and incredible mountain views. It's the perfect residence for seniors who are active, require some assistance, or have memory care needs.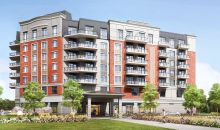 950 Centennial Drive
,
KINGSTON
,
Ontario
,
K7M 0G8
Experience vibrant senior's living - a world of choices, beautiful architecture, caring people and a diverse program of activities and services. Choose Kingsbridge Retirement Community. See how great life can be!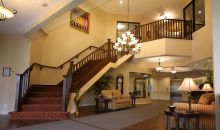 1 Roxborough Road
,
Newmarket
,
Ontario
,
L3Y 2P8
You'll feel warmth as soon as you walk through the door. The Roxborough Retirement Residence is both elegant and cozy with a dedicated and caring staff that go above and beyond for your well-being and happiness.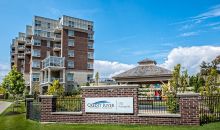 175 Rutledge Rd.
,
Mississauga
,
Ontario
,
L5M 0X7
Credit River is a 6-storey condo style residence, with an array of well-appointed suite styles to choose from and our highly-skilled health care professionals are available around the clock if you need them.
11479 Valley Ridge Drive NW
,
Calgary
,
Alberta
,
T3B5V5
The Lodge at Valley Ridge is the perfect place for seniors to live, who want to maintain an active & entertaining lifestyle. Suites range from studios to 1 and 2 bedroom apartments with kitchenettes and balconies.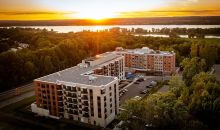 110 Rossignol Drive
,
Orleans
,
Ontario
,
K4A 0N2
With so much to do nearby, it's easy to forget why you might want to stay home, but with its exceptional dining, impeccable design, and fun activities, you'll find Promenade has many attractions of its own!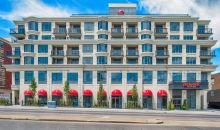 4180 Dundas Street West
,
Etobicoke
,
Ontario
,
M8X 1X8
Situated in a treed ravine setting overlooking the Humber River, Delmanor Prince Edward provides vistas that vary from the serenity of the adjacent valley to the resplendence of the Toronto downtown skyline!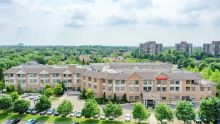 1459 Nottinghill Gate
,
Oakville
,
Ontario
,
L6M 4W1
Delmanor Glen Abbey is an award winning Oakville retirement community with beautiful walking paths and outdoor amenities.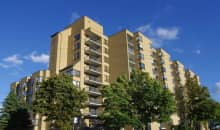 221 Milner Avenue
,
Scarborough
,
Ontario
,
M1S 4P4
Sts. Peter and Paul Residence offers a modern, efficient, and self-sustaining seniors community operated by a professional and compassionate staff.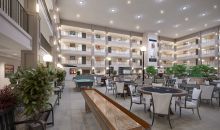 180 Bunker Ave
,
Corunna
,
Ontario
,
N0N 1G0
Opened May 2017- Wellings of Corunna is a vibrant new community for adults 55+. We are a maintenance free rental community, focused on independent living with amenities designed to make everyday living more convenient.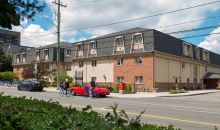 330 Dundurn Street South
,
Hamilton
,
Ontario
,
L8P 4L6
A well established retirement residence located in the cozy part of West Hamilton. Winner of the Reader's Choice Award for best Retirement Residence for 4 consecutive years. You know you're home at Aberdeen Gardens.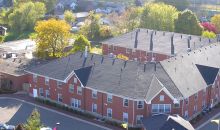 6440 Valley Way
,
Niagara Falls
,
Ontario
,
L2E 7E3
This Niagara Falls retirement home features local activities and scenery in a luxury environment offering a comfortable lifestyle, care and peace of mind.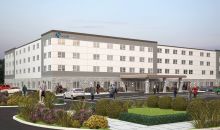 30 Seacliff Drive East
,
Leamington
,
Ontario
,
N8H 0E5
At Seacliff Manor, we provide a vibrant, supportive retirement lifestyle complete with restaurant style dining and social events and activities. Choose from independent living, assisted living, and memory care options.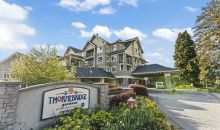 649 8th Avenue
,
New Westminster
,
British Columbia
,
V3M 2R2
Thornebridge Gardens is one of New Westminster's finest retirement residences, providing luxurious, worry-free surroundings with life enriching services that inspire healthy senior living. Many options are available!
1140 Bloor Street West
,
Toronto
,
Ontario
,
M6H 4E6
From gracious dining to new suites and lounges, residents are enjoying the new management and upgrades found at 1140 Bloor Street West, in the Heart of Bloordale Village.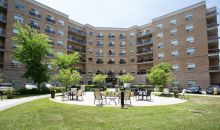 1500 Steeles Avenue West
,
Thornhill
,
Ontario
,
L4J 4H6
Four Elms is an elegant retirement residence, offering the finest in senior living. Choose a suite style that's right for you and enjoy an active lifestyle, fine dining and the company of good friends.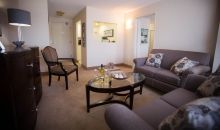 148 Markham Road
,
Scarborough
,
Ontario
,
M1M 2Z8
Scarborough Retirement Centre offers a variety of suites and apartments, with a library, pharmacy, seniors' centre, shopping, theatre and more nearby.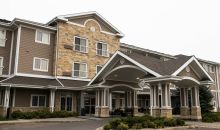 4950 Pasqua Street
,
Regina
,
Saskatchewan
,
S4S 7L2
At Wintergreene you'll discover a combination of independence, privacy, activities, health and wellness programs & friendly companionship to savour throughout your retirement.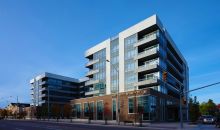 33 Hurontario Street
,
Mississauga
,
Ontario
,
L5G 3G8
Port Credit Residence situated in the Mississauga area offers seniors a luxurious resort-inspired lifestyle. Enjoy an oversized pool, wellness centre, onsite physiotherapy, a movie theatre, library, spa/salon and more!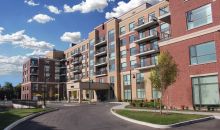 1 Sixteen Mile Drive
,
Oakville
,
Ontario
,
L6M 1P3
Now Open! Exclusive membership meets all-inclusive living at Oakville's newest retirement community. V!VA Oakville elevates retirement living to new heights with unmatched amenities, services and style. Tour today!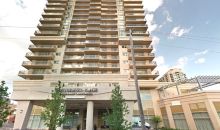 1 Canterbury Place
,
North York
,
Ontario
,
M2N 0G7
Canterbury Place offers a variety of suites styles in an elegant condo-like building for active adults & those needing assistance. We offer a unique healthcare program for our residents including palliative care.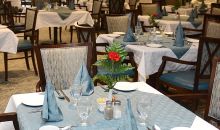 1460 Highway #2
,
Courtice
,
Ontario
,
L1E 3C4
This award winning Oshawa retirement home is near parks and shopping, offering spacious seniors' suites and the option of assisted living care.
Forestview Retirement Residence
,
Toronto
,
Ontario
,
M2R 0A8
Forestview Retirement Residence is North York's newest seniors' residence, set to open in March of 2018, we will offer Full Service Lifestyles & Assisted Living (on as secure floor). Call to reserve your suite today!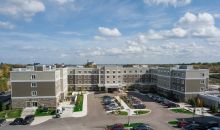 8 & 10 Harbour Street West
,
Collingwood
,
Ontario
,
L9Y 5B4
Balmoral Place offers a wide variety of programs, amenities and suite types to meet the needs of both independent residents as well as those individuals requiring additional assistance.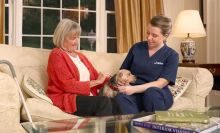 2101 Hadwen Road
,
Mississauga
,
Ontario
,
L4W 1L8
Bayshore Home Health understands that aging at home can be the best option for many seniors. We provide personalized home care services to meet your needs and support you and your family throughout the care process.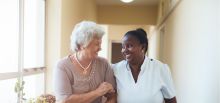 2 Bloor Street East, Suite 2101
,
Toronto
,
Ontario
,
M4W 1A8
Spectrum Health Care offers a range of quality health care services designed to suit the individual needs of each client. Our services include nursing, personal/home support, foot care, physiotherapy, and companionship.