Davenhill Senior Living Review
877 Yonge Street, Toronto, Ontario, M4W 3M2
---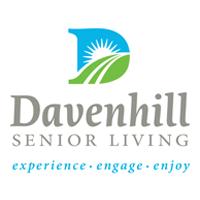 | | |
| --- | --- |
| TYPES OF CARE OFFERED | Dementia & Memory Care, Assisted Living, Independent Living |
| COST FROM | $2,600 per month |
| TOTAL NUMBER OF SUITES | 198 |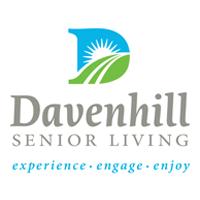 A lively, brightly lit destination in the heart of Rosedale, Davenhill Senior Living offers a wealth of ways to improve your life, all under one roof. This community has made numerous renovations recently, all to provide community members with the most up-to-date home possible. Many service and care staff have been here a long time, demonstrating Davenhill's attitude of commitment.
People who move into independent living here love the size and brightness of their suites. The community is also notably accommodating to new members. You're encouraged to make this your home, and people feel welcome and integrated very soon after moving in. You are encouraged to bring furniture from your home and make this your new casa.
The memory care floor incorporates specialized care and design features that make it an ideally soothing environment for those suffering from dementia such as Alzheimer's Disease. It includes a calming seaside room, circadian lighting, integration of SMART technology, and peopled by highly trained care staff.
Many things about Davenhill Senior Living excite us: the lively downtown location, the elegantly appointed dining room, its unique memory care floor and the warmhearted staff. This breadth of excellence makes the Davenhill notable. It's a lot like the city it's at the hear of: diverse and inclusive, where people are friendly and companionable, and there's lots of great dining!
The fact that this is a non-profit means that costs are lower than you might pay elsewhere in the city. And you'll also notice a casually comfortable feel to Davenhill Senior Living. Finally, it's also worth noting that the Davenhill encourages Bible study and other spiritual growth.
More about this community
Rosedale Village is full of wonderful restaurants and shops, for those days where you want to get out.
This community began as a faith-based retirement home, and these roots are still very apparent.
The loveliness of the suites combined with the copious open spaces means that getting involved or doing your own thing are both very appealing, whatever you feel like doing!
Photos of Davenhill Senior Living
What people say about this community
When I was living on my own, I didn't realize how much I would enjoy the company and the friendships. I've made so many interesting friends since moving in here. I also like the staff who are all excellent. I have low vision and they're very helpful. They look out for me, and I think that they look out for everyone.
My folks recently made Davenhill their new home. We discovered caring staff who remember my parents' names, newly renovated suites, and an elegant dining room. A friendly non-profit organization with a 'we are all one big family' philosophy. Not to mention that there was a fast response, medical assessment and notification of falls. We're happy with our family's choice.
I've been cooking for 54 years and now, somebody else can finally cook for me! Not only do I like that they cook for me, but my husband is semi-vegetarian, and here he gets meals that are perfectly suited to him. Even with our diet restrictions, the menu is very different, never boring. Being here is a gift to our children — and to us!
---