Manotick Place Retirement Community Review
1145 Bridge Street, Manotick, Ontario, K4MOG8
---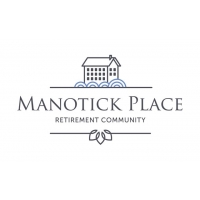 | | |
| --- | --- |
| TYPES OF CARE OFFERED | Assisted Living, Independent Living |
| COST FROM | $3,120 per month |
| TOTAL NUMBER OF SUITES | 114 |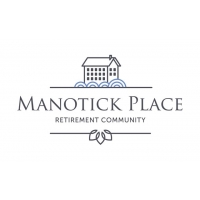 The first thing that strikes you about Manotick Place Retirement Community is the beauty of the exterior of the building. Step into the building and look around, the impression of beauty only deepens. There are splashes of rich colour that brighten every room, and when you look closely at the construction and the décor you see caring craftsmanship.
Equally as impressive as the architecture and design is the discernible happiness of community residents and staff. During group activities here (Bingo, for example, is popular) it becomes a lively, fun group of friends. There are also garden parties in the summer and frequent outings in downtown Manotick, where every convenience you'll need is readily available. Nestled as it is in the crook of the river, this community fosters closeness. And like the town itself, Manotick Place combines the best of country living with proximity to capital city fun.
This community is exceptional for its generous selection of suites. There are four different styles of suites to choose from, but all are ideally spacious, complementing the overall beauty and modernity of the building. The views from suites are another wonderful aspect of life here. Some look out on the Rideau River, while others look out over the vibrant main street of the village.
It's an ideal destination for people from throughout Ottawa Region who want proximity to the capital but crave the best quality living environment, at prices that are suitably lower than you'll find closer to Ottawa centre.
More about this community
Gourmet dining is de rigeur at Manotick Place. People rave about the delicious meals served daily here.
Health and wellness programs and amenities include an in-house spa and fitness programs.
Security features range from discrete surveillance cameras, to key fobs that control entry into the building, to an intercom that gives you convenient access to staff or friends.
Photos of Manotick Place Retirement Community
What people say about this community
The staff is incredibly friendly and helpful. I couldn't ask for anything better!
Manotick Place is such a beautiful place to live and there [is] always something to do. Being so close to Manotick is very nice and we can enjoy the scenery whenever we want.
When you walk in here, you gasp at how lovely the building is, the wonderful décor, the many flowers everywhere, inside and out, the picture-laden walls, but what this place truly is ... a building with heart - an incredible staff.
---