Morningside Retirement Community Review
10 Homestead Place, New Hamburg, Ontario, N3A 2G1
---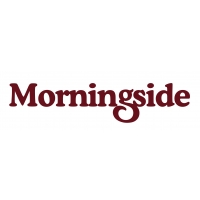 | | |
| --- | --- |
| TYPES OF HOUSING | 1-storey bungalow |
| COST FROM | $1 for purchase |
| TOTAL NUMBER OF UNITS | 128 |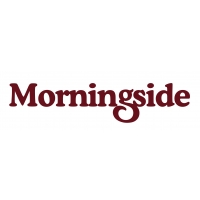 For empty nesters looking for something new and refreshing but smaller and more affordable, this active adult lifestyle in the heart of south-western Ontario is everything you might dream of. New Hamburg is ideally situated in the countryside between KW and Stratford, so you're close to arts and entertainment, shopping, world-class universities and libraries, renowned farmers' markets, and so much more. You're also little more than an hour away from Toronto… but you don't really need to go anywhere.
This adult lifestyle community offers a wealth of onsite luxuries and features. There's an onsite gym, indoor pool, community garden, putting green and much more. For more casual fun, you can get together for cards, play bocce ball or get involved with the ever-popular pickleball. In active lifestyle communities like Morningside, it really is all fun and games.
This community is ideal for retired professionals, farmers and anyone else from the area who wants to treat themselves to the best in life, after having worked hard and raised a family. It's also a worthwhile destination for people from further away who want a peaceful, affordable retirement. For all the amenities onsite, people here are most grateful for the community of peers. New friendships are facilitated by living together with hundreds of neighbours all similar in age and background, living together, and creating a wonderful present.
More about this community
Many more outdoor activities for residents include hiking and biking, fishing in the Nith River, and the list continues.
Established in 1988, this is one of the original cutting edge active lifestyle communities in the province.
In the heart of Ontario farm country, there are many Mennonite and Amish communities nearby.
Roadside signs say, "We enjoy a slower pace here, please drive accordingly." Many people here have downsized from homes in Toronto and other large cities; they all love the country setting and the relaxed pace of life. If that's what you're looking for, look closer!
Photos of Morningside Retirement Community
What community members say about Morningside
It's the best retirement decision we could have made.
For the natural beauty that is Morningside, we give thanks. [The] trees, river, and the many gardens are a unique and daily inspiration. We celebrate the diversity that defines our village [and] we welcome visitors and newcomers to revel in the charm and warmth.
There's everything you need here. I really enjoy the shuffleboard and the bocce.
There are other communities around but it's nice to move into a community that's already established. When you move in, that's nice to have.
You have everything you need here. You can walk to everything, almost, and if that doesn't work you can take a golf cart!
---